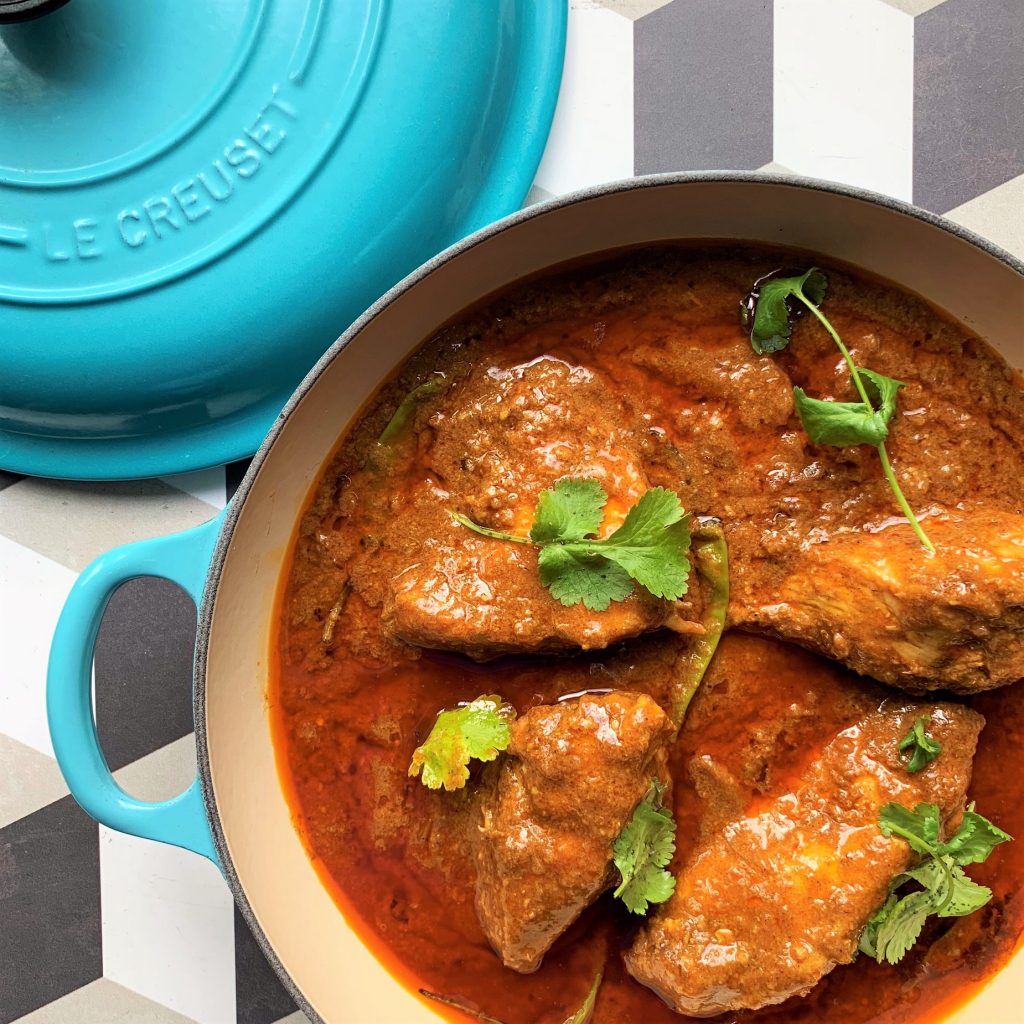 Melt-in-your-mouth chicken in a vibrantly coloured and beautifully aromatic red sauce.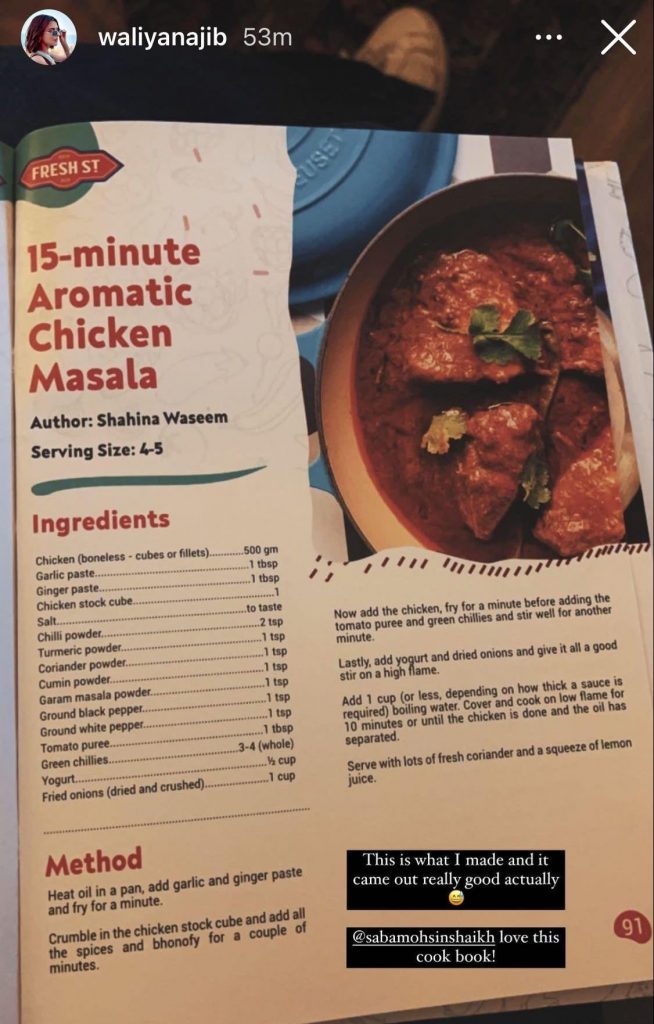 A very simple recipe which uses the most basic ingredients and cooks with relatively no effort and in no time at all.
I have been contributing on and off to a home chefs group on Facebook in Pakistan which is hugely popular and has a cult following. It was founded by a wonderful lady called Saba Shaikh and is called Karachi Chefs at Home.
A few months ago, they announced that they were releasing a recipe book and asked for members to email in their recipes. One of my entries was picked out of thousands. It is now published in this book with 121 other recipes from some incredibly talented ladies.
I recently found out from the group that an influencer on Instagram with 2 million plus followers has the cookbook and she said she loved it with a photo of the book opened to my recipe saying "This is what I made and it came out really good actually!"
Out of all the recipes she could have tried and posted about, it happened to be mine and she liked it. I can't believe it. How cool?!
Ingredients:
Chicken – 750 g (boneless – cubes or fillets)
Chicken stock cube – 1
Garlic paste – 1 tbsp
Ginger paste – 1 tbsp
Salt – 1 tsp (use more or less to taste)
Ground white pepper – 1 tsp
Coarse black pepper – 1 tsp
Chilli powder – 2 tsp
Coriander powder – 1 tsp
Cumin powder – 1 tsp
Garam masala – 2 tsp
Turmeric powder – 1 tsp
Tomato puree – 1 tbsp
Green chillies – 4 or 5 (whole)
Yogurt – 1/2 cup
Crushed dried fried onions – 1 cup
For garnish:
Fresh coriander leaves
Lemon juice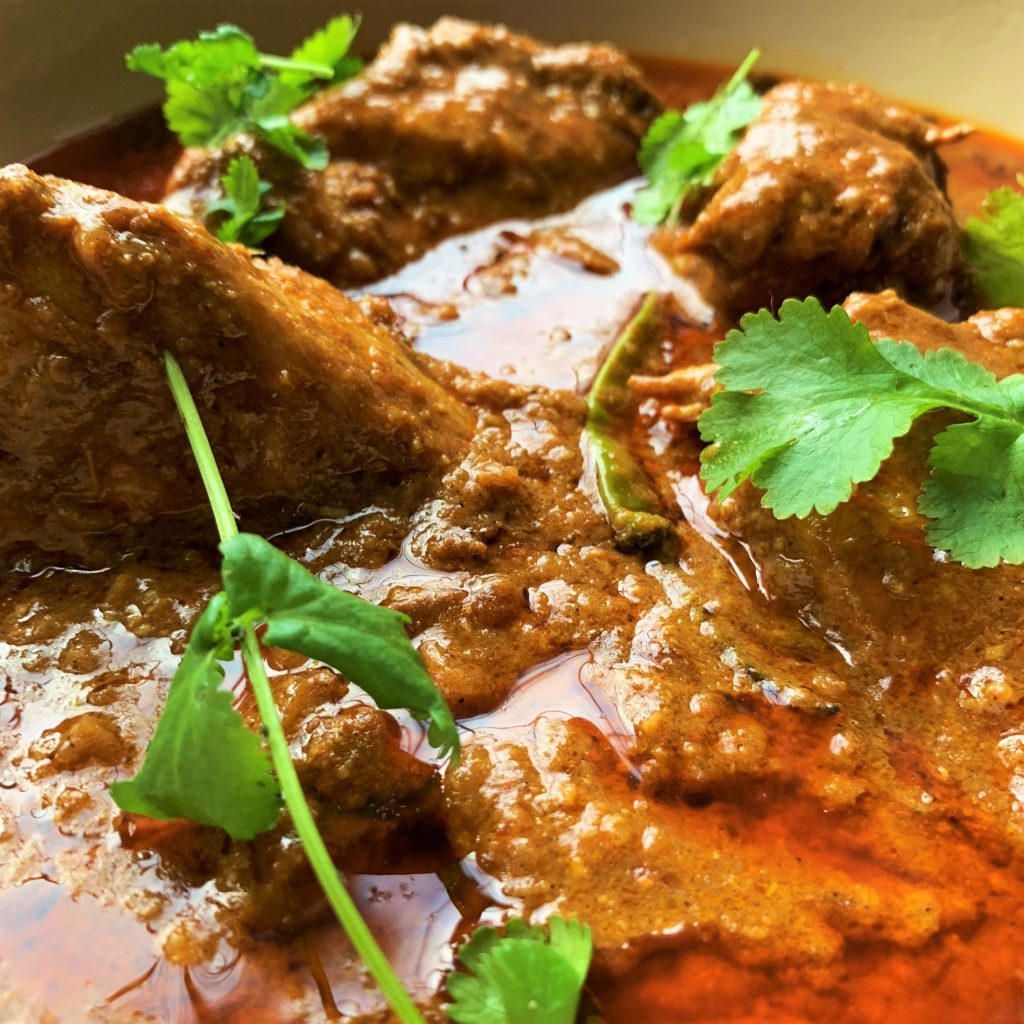 Method:
Heat up oil in a pan. Add chicken stock cube, garlic and ginger pastes, and fry for a minute.
Add all the spices and cook down for a couple of minutes. Now add the chicken and fry for a minute before adding tomato puree and green chillies and stir well together for another minute.
Lastly, add yogurt and dried onions and give it all a good stir on high heat.
Add 1 cup (or less depending on how thick a sauce is required) boiling water and mix well. Cover and cook on a low flame for 10 minutes or until the chicken is done and the oil has separated.
Serve with lots of fresh coriander and a squeeze of lemon juice.
Best enjoyed with plain boiled or steamed rice, naan, paratha, or chapati.