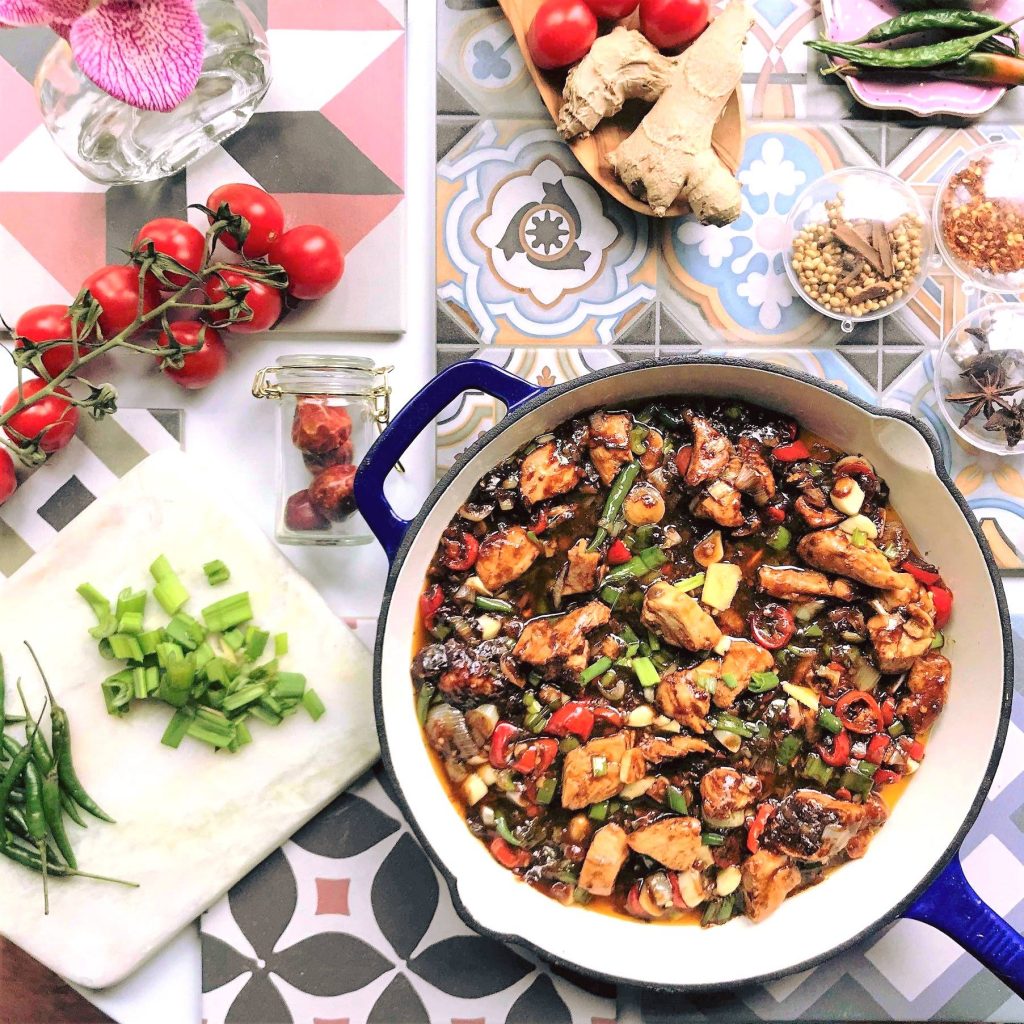 Easy-peasy and bursting with oriental flavours.
Ingredients:
Chicken – 500 g (boneless and cubed)
Sesame oil – 1 tbsp
Garlic and ginger paste – 1 tbsp
Chicken stock cube – 1
Chinese salt – pinch (optional)
Ground white pepper – 1 tsp
Cracked black pepper – 1/2 tsp
Dried red chilli flakes – 1 tsp
Light soy sauce – 1 tbsp
Dark soy sauce – 1 tbsp
Oyster sauce – 1/2 tbsp
Maggi liquid seasoning – 1 tbsp
Worcestershire sauce – 1/2 tbsp (optional, but adds a superb flavour)
Chilli oil or chilli garlic sauce – 1 tbsp
Green onions – 3 (finely chopped white and green parts)
Garlic – 4 or 5 cloves (finely sliced)
Ginger – 2-inch piece (finely sliced)
Red chillies – 5 (finely chopped)
Green chillies – 5 (finely chopped)
Cornflour – 1 tbsp (dissolved in a little cold water)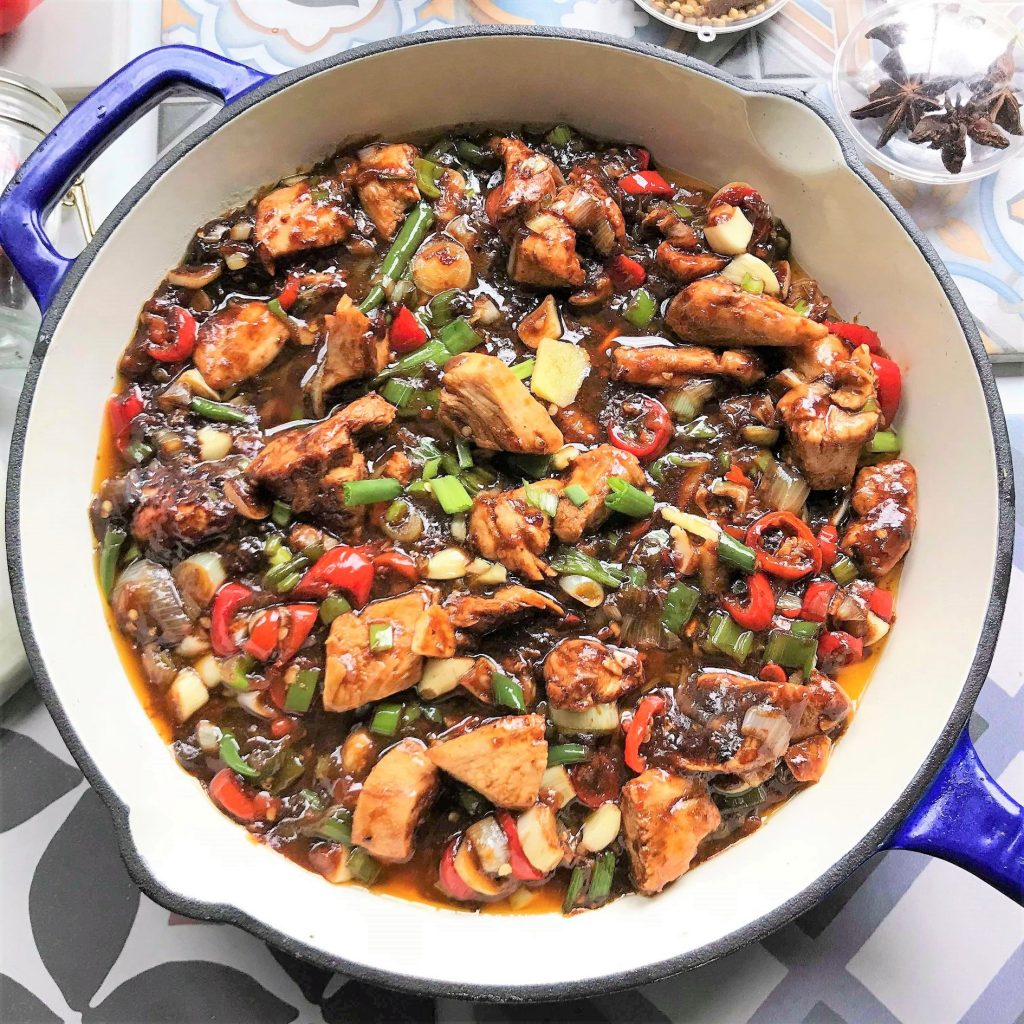 Method:
In a pan, add sesame oil to a little cooking oil, heat up and then fry cubed chicken with garlic and ginger paste until chicken changes colour.
Add chicken stock cube, Chinese salt (if using), white and black pepper, and red chilli flakes. Stir for a few minutes.
Throw in light and dark soy sauces, oyster sauce, Maggi liquid seasoning, Worcestershire sauce (if using), and chilli oil/chilli garlic sauce. Stir for a minute.
Now add all the fresh green onions, garlic, ginger, red and green chillies. Mix together for a few minutes. When they have softened, add cornflour thickener, stir well, and then cover and simmer for several minutes.
Serve with a sprinkling of green onion rings and more chopped fresh green and red chillies if you like it hot.
Great on its own or with boiled/sticky rice or noodles.
Notes:
You can add water at the end to achieve desired consistency. But this is nice when gooey and thick.
You can add chopped/sliced vegetables, fresh or frozen, at the same time as the green onions, etc., to make a more substantial dish or if you are just a lover of veg.
This dish once made should be served immediately while it's piping hot. If you want to make ahead of time, then when you are ready to serve, put the pan with the dish back on the heat, let the sauce heat up until it's bubbling and then add boiling water to desired consistency and serve once ready.