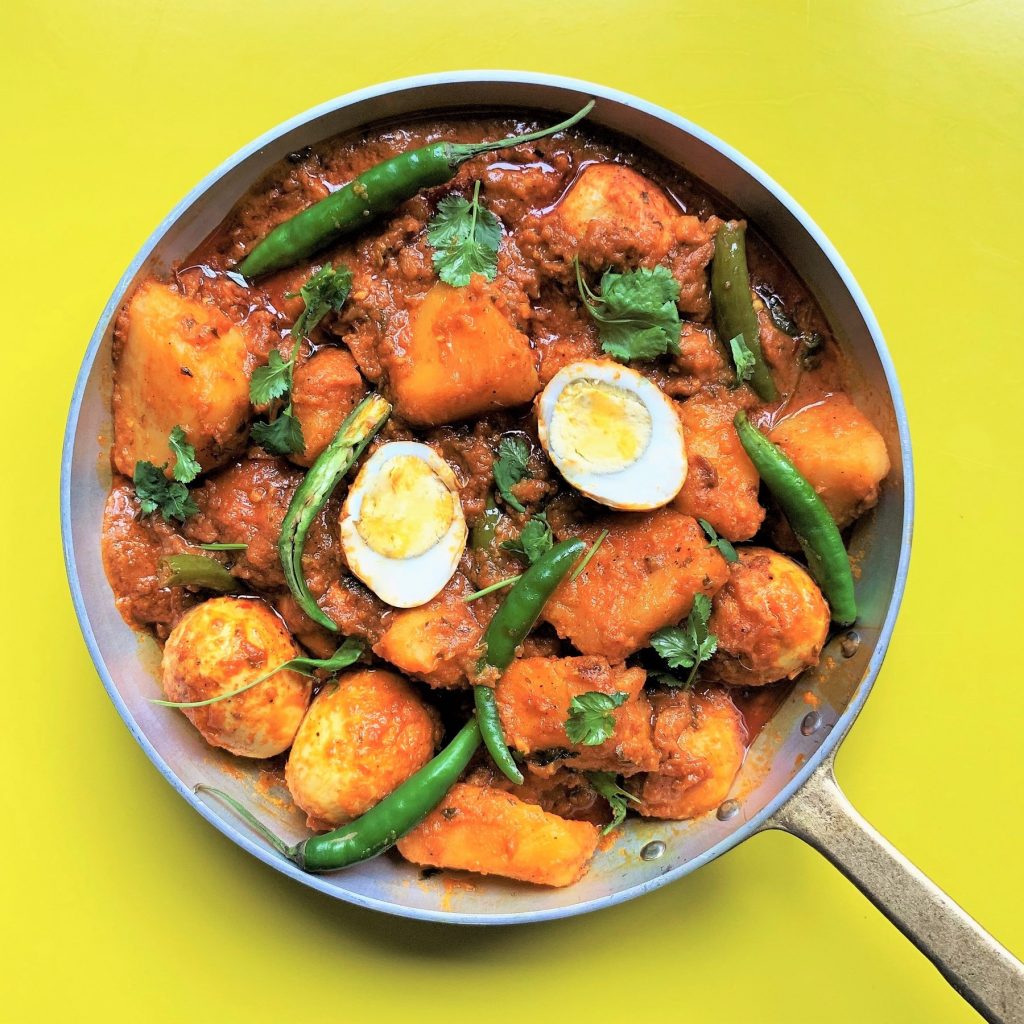 Crisp-fried boiled eggs and potatoes in a spicy onion, tomato and chilli sauce.
Ingredients:
Eggs – 5
Potatoes – 3 (peeled and quartered)
Cumin seeds – 1 tsp
Mustard seeds – 1 tsp
Onion – 1 (blend into a paste with a little water)
Garlic paste – 1 tbsp
Ginger paste – 1/2 tbsp
Salt – 1 tsp (or to taste)
Ground white pepper – 1/2 tsp
Coarse black pepper – 1 tsp
Chilli powder – 2 tsp
Coriander powder – 1/2 tsp
Cumin powder – 1 tsp
Turmeric powder – 1 tsp
Dried red chilli flakes – 1 tsp
Asafoetida – pinch (optional)
Tomato puree – 2 tbsp
Green chillies – 5 or more (whole)
Kasuri methi (dried fenugreek leaves) – 1 tbsp (optional)
Fresh coriander leaves – 1 tbsp (chopped)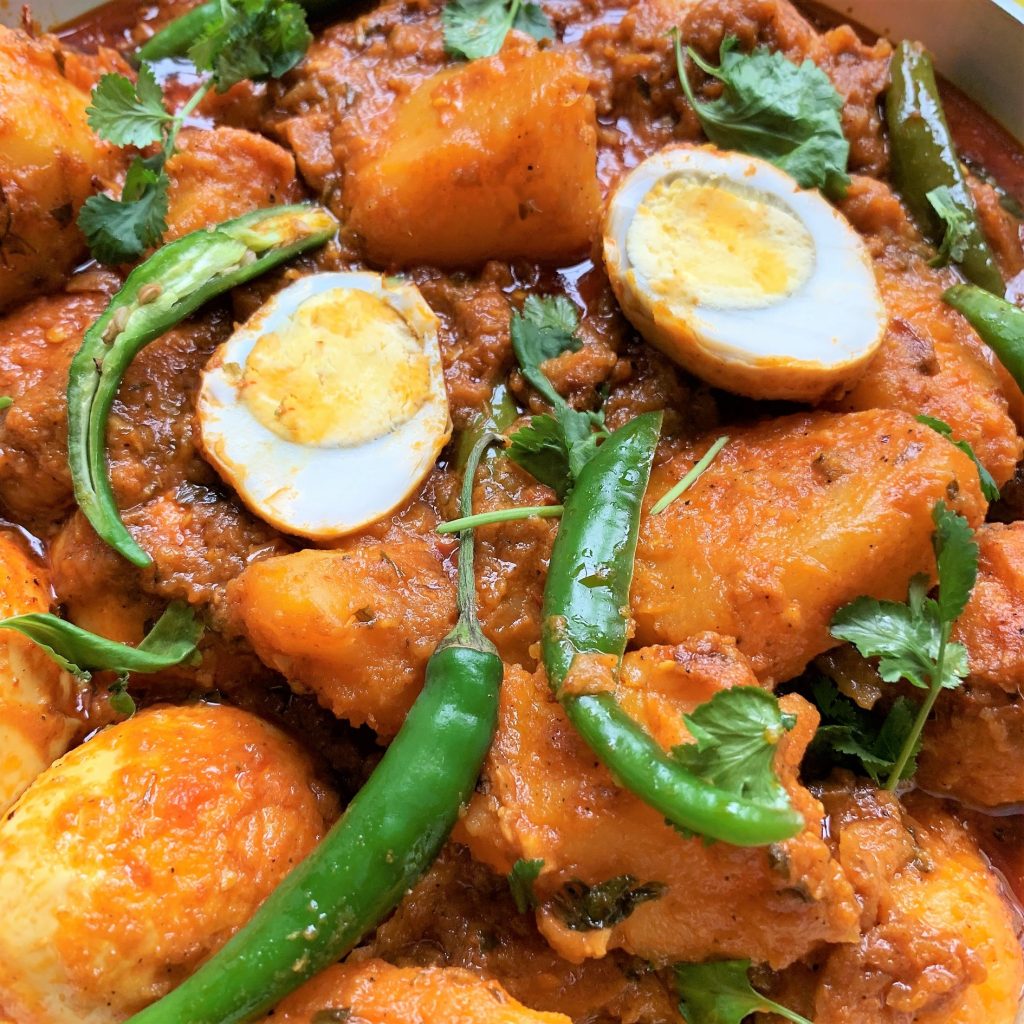 Method:
Boil eggs and potatoes with a little salt. When cooked, drain off water and peel the eggs.
Shallow fry the potatoes and peeled eggs to get crisped skins. Take care as the eggs will pop – trick is to keep them moving in the oil so keep shaking the pan until all sides are crisped and golden.
In a pan, heat up oil, fry cumin and mustard seeds until they splutter and then add and fry onion, garlic, and ginger pastes until golden.
Add salt, white and black pepper, chilli, coriander, cumin and turmeric powders, dried red chilli flakes, and asafoetida (if using).
Cook down the spices. Add a little boiling water if you feel the spices are sticking to the base of the pan, and when oil separates, add tomato puree, green chillies, and kasuri methi (if using).
Cook for a few minutes on high heat and then add the fried eggs and potatoes and chopped coriander. Toss to coat and then cover and leave on low heat to simmer for 10 minutes.
Serve with a squeeze of lemon juice, boiled rice, and a side of pickle.
Notes:
This will be a thick sauce. You can add a little boiling water for a thinner consistency.