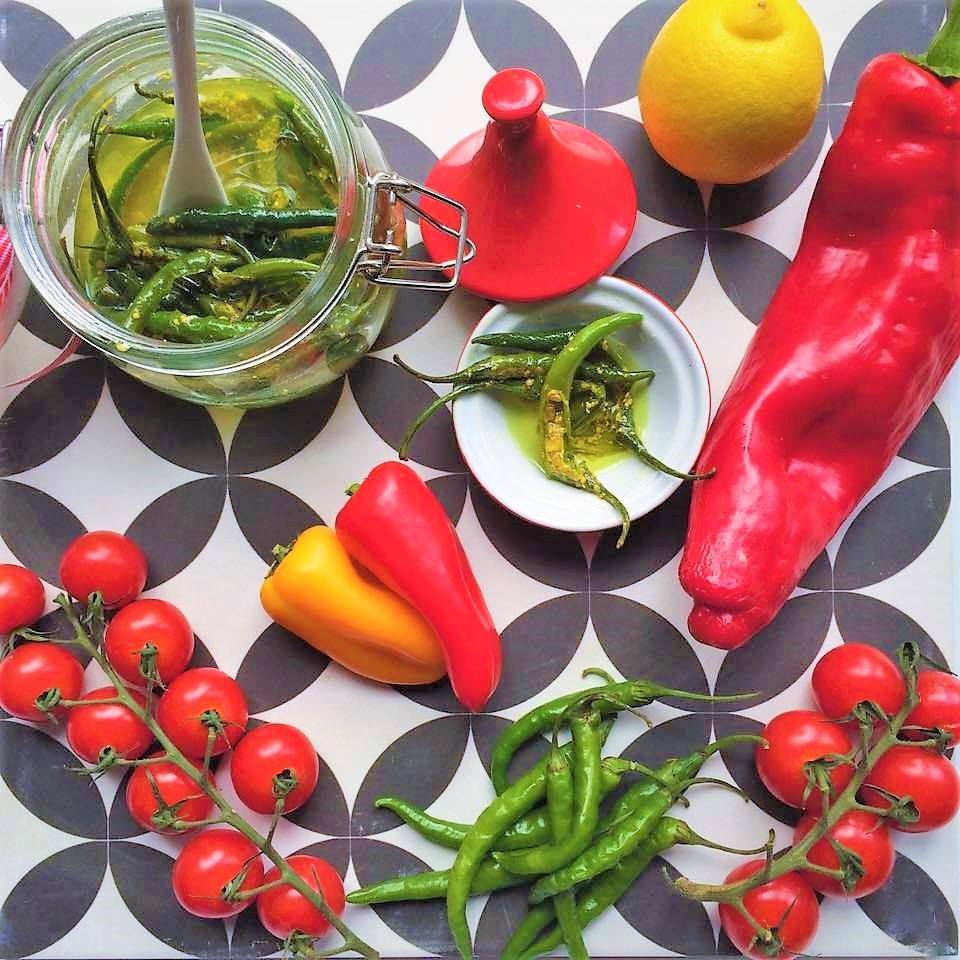 A lovely piquant chilli pickle.
This can be thrown together in minutes. Enjoy with pulao, tihari, dhal, fish, and veggie dishes.
Ingredients:
Finger chillies – 20 (slit through the middle on one side and flattened using a rolling pin)
Salt – Pinch
Turmeric powder – 1/2 tsp
Asafoetida – 1/4 tsp
Mustard seeds – 1/2 tsp (dry-fried in a pan until fragrant and crushed using a mortar and pestle)
Lemon juice – 1 tbsp (concentrate)
Mustard oil – 1 tbsp
Sunflower oil – 1 tbsp
Method:
Mix everything together until well-combined. Transfer to an air-tight glass jar and store in the refrigerator.
Leave for at least 24 hours before consuming.
Notes:
If you are weary of using shop-bought mustard oil, try this instead – For 1 tablespoon of mustard oil, mix together 1 tablespoon of any plain-tasting oil plus 1/2 teaspoon mustard powder.